Ripple is scraping the bottom of the barrel, trying to make it look like someone is using its "technology". Its "partnerships" are nothing but non-binding promises of maybe one day have a look at its platform, and the "financial institutions" that supposedly use Ripple are just one-page websites without a product.
Let's have a look at one of the latest grandstanding claims that RippleNet is used by over 200 financial institutions:
200+ financial institutions are leveraging RippleNet to make international payments faster, lower cost and more transparent. Learn more about our newest RippleNet customers here: https://t.co/scORZ41ngS

— Ripple (@Ripple) January 8, 2019
With 2,100 retweets and 4,600 likes, the post has certainly made its way into the hapless XRP bagholder community. Let's look at how Ripple backs its impressive claim.
Ripple […] announced today that 13 new financial institutions have signed up for the company's payment network, RippleNet. The companies include Euro Exim Bank, SendFriend, JNFX, FTCS, Ahli Bank of Kuwait, Transpaygo, BFC Bahrain, ConnectPay, GMT, WorldCom Finance, Olympia Trust Company, Pontual/USEND and Rendimento.
Cool. Let's have a look at these "financial institutions".
I won't dissect Euro Exim Bank - the fact that it's not a real bank has already been demonstrated by Frances Coppola (Ripple Has Signed Up A Bank To Use XRP For Payments. So What?).
SendFriend
What about SendFriend? Their website is just one landing page without any links, that only allows you to "set up an account". Let's try to do that, shall we?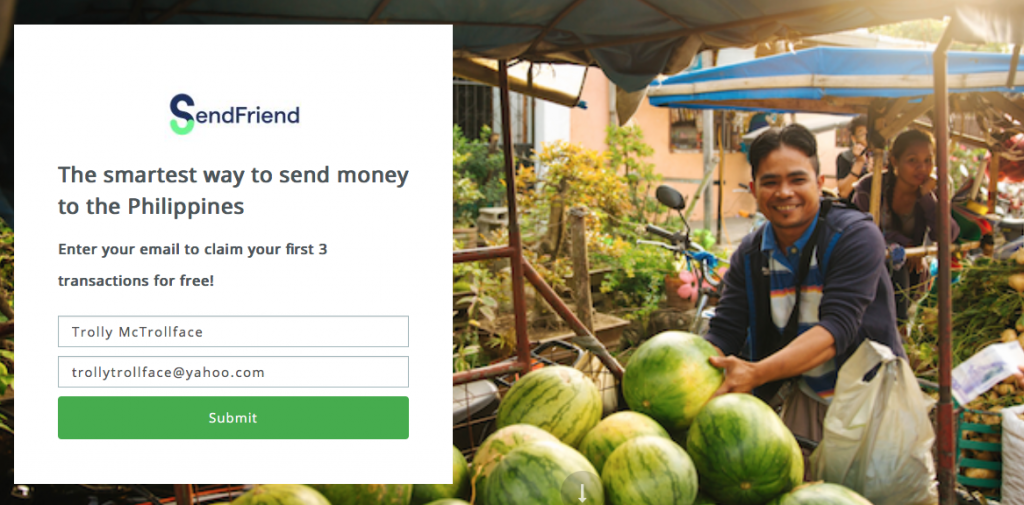 After clicking on "Submit", I'm redirected to the second and last webpage of this burgeoning financial institution, which looks like this: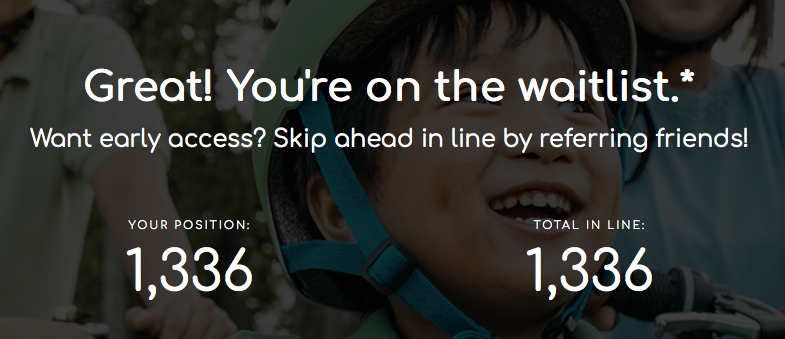 Damn. Apparently SendFriend is nothing but a couple of webpages a ten-year-old could have pieced together over a day or two. But, hey, a lot of startups have to start somewhere, let's assume SendFriend is just hard at work on their beta.
What about JNFX?
JNFX
JNFX was founded, as is claimed on its website, and confirmed by UK company listings, back in 2007, "in the heart of the City". This appears to be their main selling point, as the reference to their geographical location comes up everywhere on their website. So much so, that I had to check for myself.
Their postal address (emphasis on "postal") is 68 Lombard Street, London, which happens to be an address shared by hundreds of other companies. Because it's a virtual office - this "financial institution" can't even afford its own office. You can't make this up.
Digging in a little deeper, Mr Nathan Samuel Eisenberg, JNFX's director, is a also the company's secretary. Despite various award claims proudly displayed on the company's webpage, its balance sheet and income statements have flatlined at zero since its incorporation in 2007.
Fake office, no revenue, certainly a great catch who will bring a lot of value into the Ripple ecosystem!
What about the next "client", FTCS?
Financial Transaction Control Systems
FTCS AB is a Swedish fintech startup who has developed an e-wallet called Intergiro. I tried to set up a corporate account on Intergiro up until the moment they sent a verification SMS to my mobile phone number, which I couldn't access at the moment.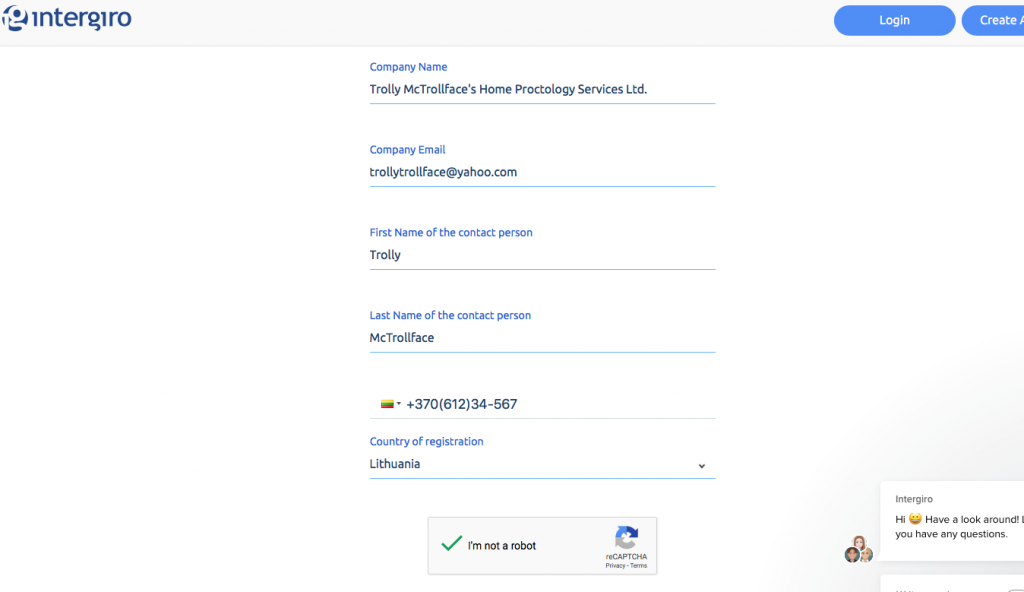 Digging a little bit deeper, I managed to find a report from a VC fund, who were unlucky enough to invest into FTCS, and kept throwing in good money after bad, hoping for a miracle. The report revealed that FTCS had a turnover of $1M in 2017 (which is, for a remittance service, a joke), along with $1M in losses. Nobody uses them.
From the looks of it, FTCS is just one of the hundreds of dying Fintech startups with no traction or hope to get real customers, ready to do anything in order to survive a few more months. Easy prey for Ripple's sales force.
Ahli Bank of Kuwait
I simply couldn't find any information about this partnership, other than Ripple's own press release. If it looks anything like Ripple's deal with Mitsubishi UFJ, it's no more than a dream painted with a stick on water: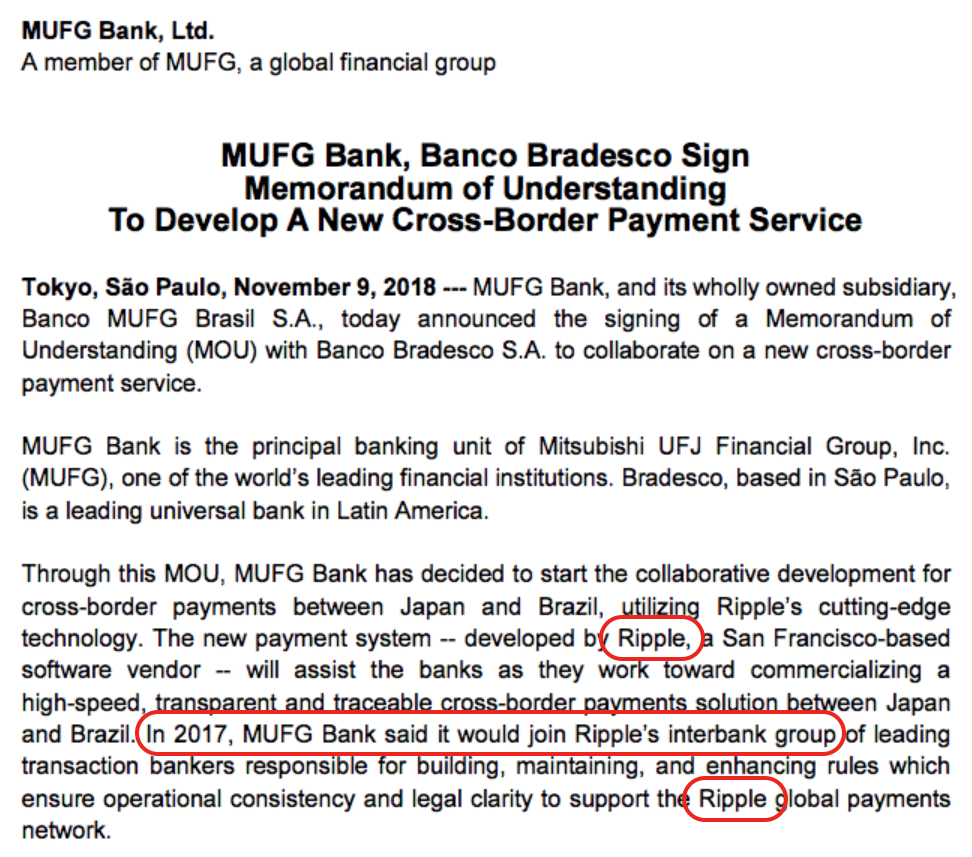 A "Memorandum of Understanding", for the XRP bagholders who still hope for a miracle, is a nothing. It's a non-binding agreement, something businesses sign when they don't want to do something, but don't want to look like they don't want to do it. It's also a follow-up on Ripple's fabulous 2017 partnership deal with MUFJ - a lot of promises with nothing material at the end.
Transpaygo
Transpaygo is an Austrian e-payments startup whose main claim is to have 78k page views per month. A quick check with Similarweb reveals that's very, very generous.
I didn't want to go through the corporate account KYC process, so I clicked instead on the "Not a company" link in their menu. I was redirected to fonmoney.com, a subsidiary.
All right, let's try to "send money" then, this is what we're here for, after all.
That's right, Ripple. Your client, a "financial institution" focusing on sending money over the Internet, doesn't have a webpage for sending money over the Internet.
Ripple's Client Ecosystem Is A Sea Of Bullshit
At this point, I gave up. Not a single one of Ripple's clients appears to be real, or an actual client.
Ripple has sold over half a billion US dollars worth of XRP coins to clueless bagholders. With that kind of money, it could create 200 real financial institutions out of thin air, sign them all up as clients, and make claims that couldn't be debunked using just a modicum of common sense.
I guess nobody really cares double-checking Ripple's claims, and just hopes the next crypto bull run will bring in another wave of dumb money who will bail everyone out.
Good luck with that.
Aftermath
I got a lot of heat from Ripple's fanboys and Twitter bots, who accused me of cherry-picking the noise and ignoring the legitimate heavyweights among Ripple's list of clients. My answer to them took the form of this post: "Ripple's Lie About Its Santander Partnership".